St. Michael's Hospice appoints new CEO: Iain Cameron
St. Michael's Hospice in Basingstoke is delighted to announce that Acting Chief Executive, Iain Cameron, has been appointed as Chief Executive of the Hospice, replacing retiring Chief Executive Dave Monkman, as of November 5th, 2018.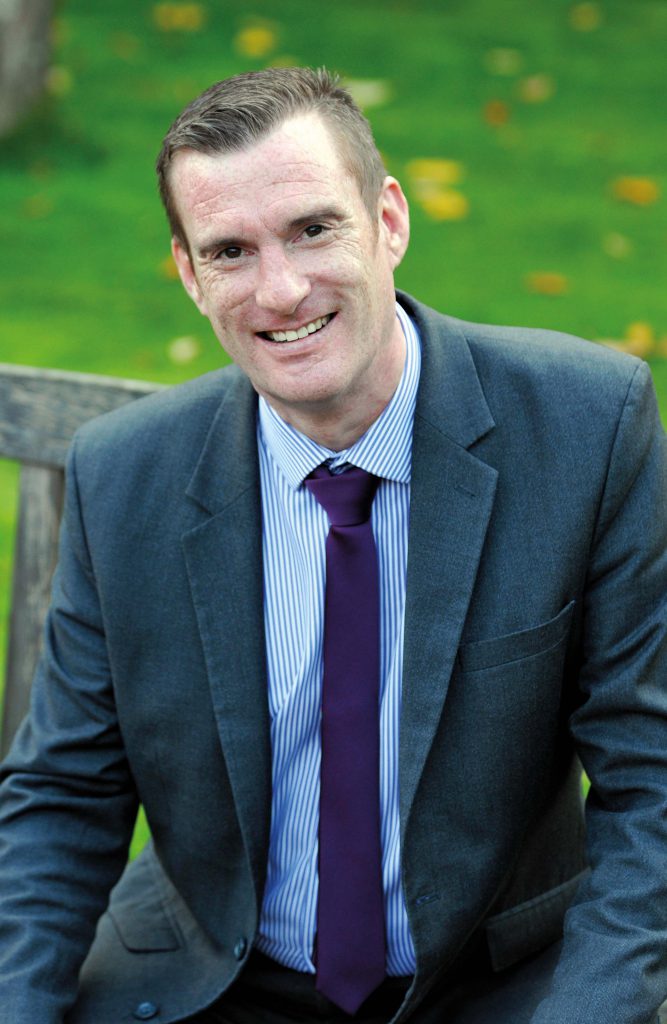 Iain has been with the Hospice since 2006, starting as Head of Retail before becoming Director of Income Generation in 2012 and latterly Deputy Chief Executive. Iain is passionate about ensuring that there is exceptional provision of Palliative Care in the North Hampshire area and that support for families is accessible when most needed. Prior to coming to the Hospice, Iain had a solid basis in leadership across different sectors and has a keen eye for spotting talent in the workforce. Outside of St. Michael's, Iain has been Chair of the Board of Governors at Oakridge Schools Federation in Basingstoke for over 10 years. He has lived locally for over 30 years and lives with his wife and 3 children.
Andrew Chancellor, Chair of the Board of Trustees at St. Michael's Hospice, said Iain brings to the role an extensive knowledge of the Hospice as well as strong experience in the business community and beyond. "The Board of Trustees are delighted with this appointment and we look forward to continuing to work with Iain to ensure the Hospice stays on a strong financial footing whilst responding to the changing demographics of the local community. With strong competition between charities, and the challenges of reduced funding from the NHS, Iain's background makes him uniquely suited to taking the Hospice forward and maintaining its place as a beloved and invaluable local charity."
Commenting on his appointment, Iain said, "I'm honoured to have the opportunity to lead such a prominent local charity as St. Michael's Hospice; the work undertaken here is an integral part of services provided to our local community. I see many challenges ahead some of which are significant in the ever-changing end of life setting and I am passionate about ensuring the very best outcome for patients and their families. Without the highly dedicated and committed body of staff and volunteers who work tirelessly to achieve our aims we simply would not be able to operate.  People are at the centre of everything we do and our staff, relatives and patients are what makes this Hospice truly special."
St. Michael's Hospice was established in 1991 by a committee led by former Mayor Margaret Weston. Now caring for over 500 patients a year, the Hospice continues to look for ways to meet the growing demands of an ageing population and remains committed to ensuring that patients receive the highest quality palliative care possible and their families are also supported, in order to allow the highest possible quality of life for the days that remain.
St. Michael's Hospice receives around 20% funding from the North Hampshire Clinical Commissioning Group. In 2018 this means the Hospice needs to make up a shortfall of over £3 million through Income Generation activities including retail stores, community fundraising, local business support, legacies, and its highly attended local events.